Hotjin take you feel 2021 DOMOTEX Asia/CHINAFLOOR event
author£º
admin
time£º
2021-4-13 15:25:06
hits£º
1432
DOMOTEX Asia/ CHINAFLOOR, the 23rd China International Floor Materials and Paving Technology Exhibition, was held in Shanghai New International Expo Center from March 24th to March 26th.Hotjin with the most professional knowledge and the most sincere attitude to friends from all over the world to show the latest generation of SPC floor slotting production line equipment of high performance, high quality, high technology.The on-site demonstration let customers have a further in-depth understanding of the strength of Hotjin, but also for customers to buy to provide a strong technical support and service guarantee.
As the supplier of plate slotting production line, Hotjin has many years of production experience, tracking the world advanced level, plus its own proprietary design technology, sales and after-sales service network covering all parts of the country, we will live up to the expectations of the public, always adhere to our belief: quality, service and reputation.In the future, we will, as always, provide higher quality products and excellent service to repay the trust of our customers.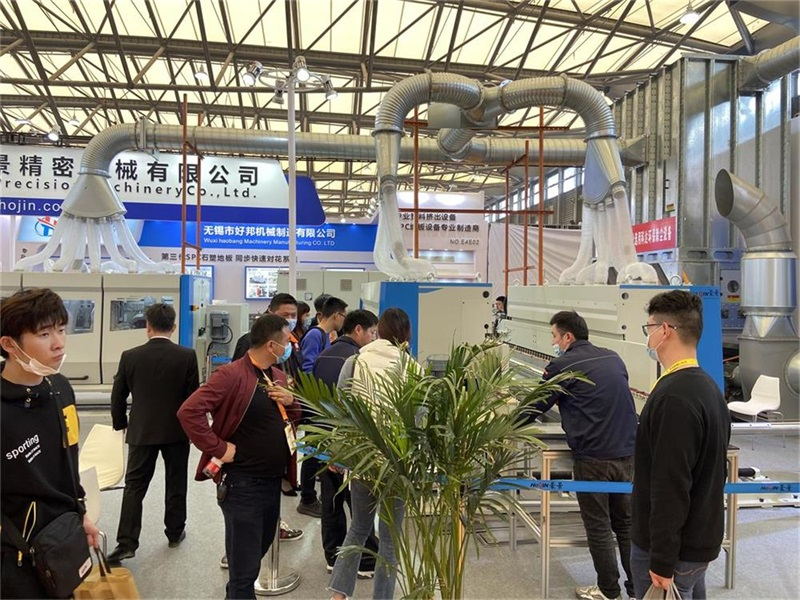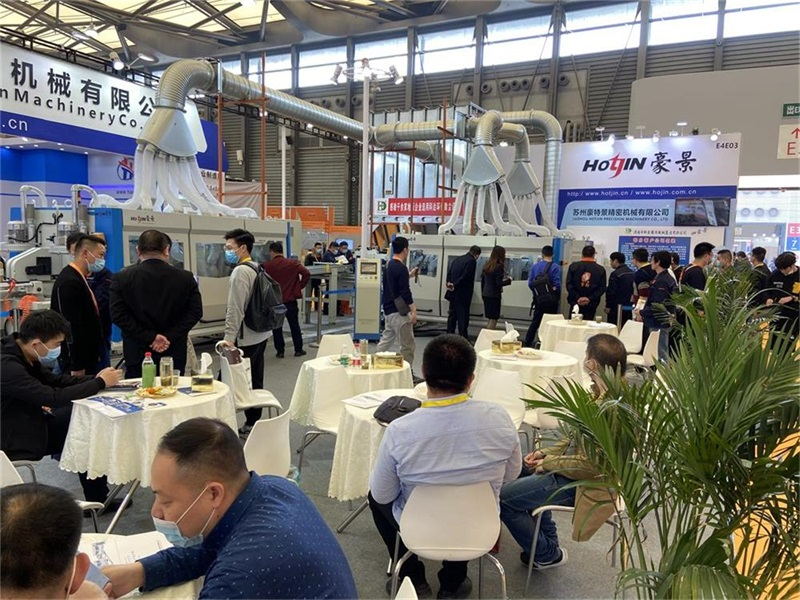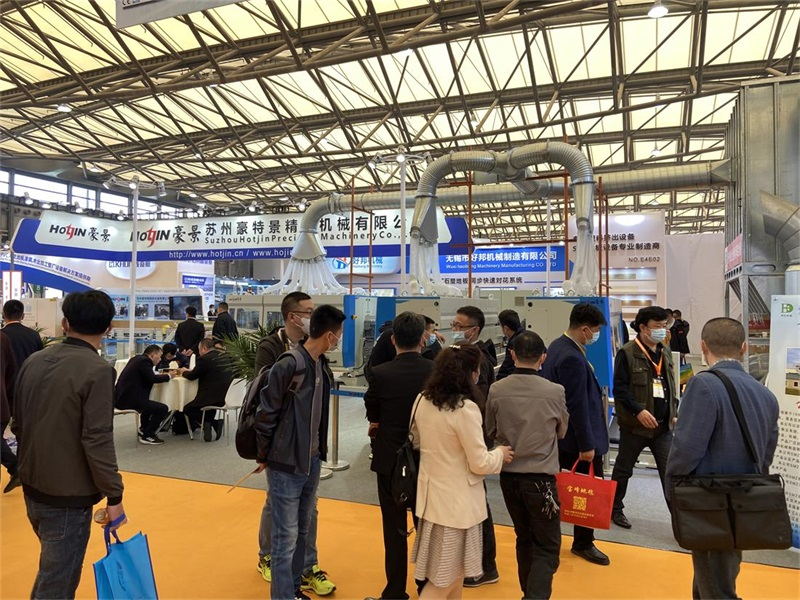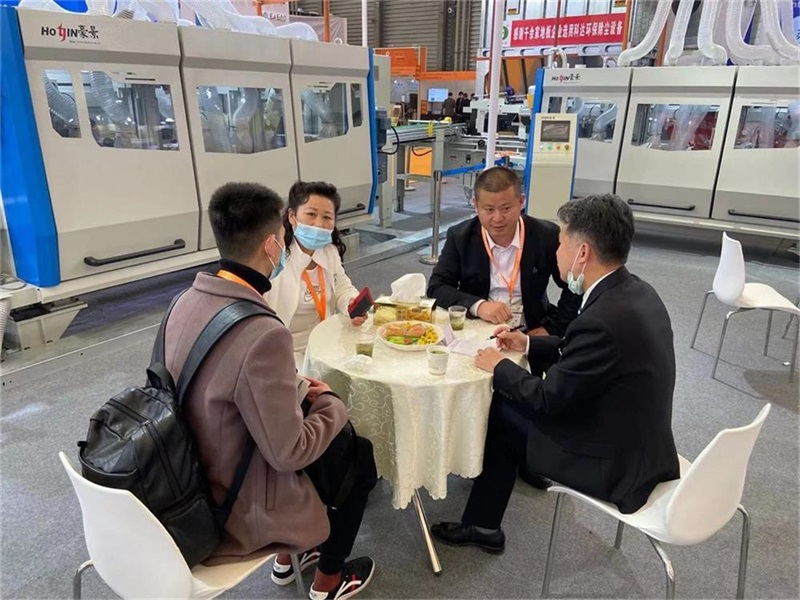 Time flies, and DOMOTEX Asia/CHINAFLOOR, a three-day exhibition in Shanghai, has come to a close.The end of the exhibition is just the beginning of our encounter, the wonderful will continue, Suzhou Hotjin look forward to meeting with you again next period, hand in hand to create the future!